We have been able to visit Aulani four times, and I have to tell you – it's my favorite place. We talk about our love of Aulani a lot here – and it's sincere!  That said – it is very much a splurge especially if you are not a DVC (Disney Vacation Club) member. So how can you swing a trip to Aulani and spend less? I've got some suggestions in this post, as well as itinerary ideas for 2, 4, or 6 day visits. On our last visit a cast member told us there is a regular that spends a month a year – oh heaven! But that's not even a pipe dream for me at this point. Give me a week, and I'll be satisfied… but even a few days…
Six nights is the most we've spent at Aulani, and if we have our choice that will be what we'd pick. It gives you enough time to see a week's cycle of events, really soak in the sun, sand, and relaxation, and totally unwind. We leave having eaten every food we'd like at the resort and surrounding spots, and we are blissed out. More on that in a minute – let's start with the short trip:
Just pop in for a visit.
So if you can't swing a stay at all but are on Oahu, book breakfast at Makahiki and come visit in the morning. Enjoy a walk along the beach and around the winding paths, and have breakfast with Mickey & Friends! The buffet is awesome and you can stop at the gift shop on the way out too. This is a great way to see and get the feel of the resort for a much smaller price tag. ANYONE  can book breakfast- or any meal– at Aulani on their website here. You do not need to be a guest!
Two Nights at Aulani
If you're the type that just can't imagine relaxing and not using a car for a whole week, or if for budget reasons two nights is doable and no more – it would be totally worth staying at Aulani. Just get a standard room (you'll be outside for most of the day anyhow!), arrive as early as you can, and stay late as you can on checkout day. This will give you three days of sun, lazy rivers, poolside drinks, and all the rest. My suggested itinerary would look something like…
Arrive (early as possible) wearing bathing suits/with beach gear. Get a snorkel length of stay pass if you like! Enjoy amenities and have poolside lunch until room is ready. Grab a dole whip or a shaved ice for an afternoon snack! Dinner at Olelo room enjoying the music and atmosphere as the sun sets. Feeling fancy? Then have dinner at 'Ama 'Ama – but the splurge isn't a must.
Get up and go grab that good pool spot! Enjoy a full day of relaxing, slides, lazy river, and fun. Pre-reserve the Paradise Cove Luau (a short 5min walk up the road) for dinner and enjoy the experience!
Makahiki character breakfast is a must now – the only question is if you decide to leave after breakfast, or have bell services store your bags and have a whole day of fun! FUN FACT: There are showers/changing rooms available for you to use on checkout day and a lounge! So make the most of it!
Notice you wouldn't really leave the resort. You'd make the most of it and the amenities and stay put. Once your time is up, I'd then say stay somewhere else (AirBnB, time share, cheaper hotel…) and use that as a home base for island touring!
The 4 -6 day plan: 
If you could spend more nights, I'd argue to keep it pretty much the same as two day, but add in a few of the following:
Ko'olina golf
Roy's (at Ko'olina golf course, actually!) for dinner – YUM!
BBQ plate lunch from Hawaiian BBQ (shopping center across street)
Dinner at Makahiki (so good!)
Lunch at 'Ama 'Ama (best meal to have there!)
One of the Aulani hosted tours (Pearl Harbor, etc)
Grab supplies at the ABC store (shopping center across street- water to beer to snacks!)
day of exploring North Shore on your own
Trip to Dole Pineapple (1/2 day)
Laniwai Spa
Basically – still take advantage of all those resort amenities and relax – but add a few more things in.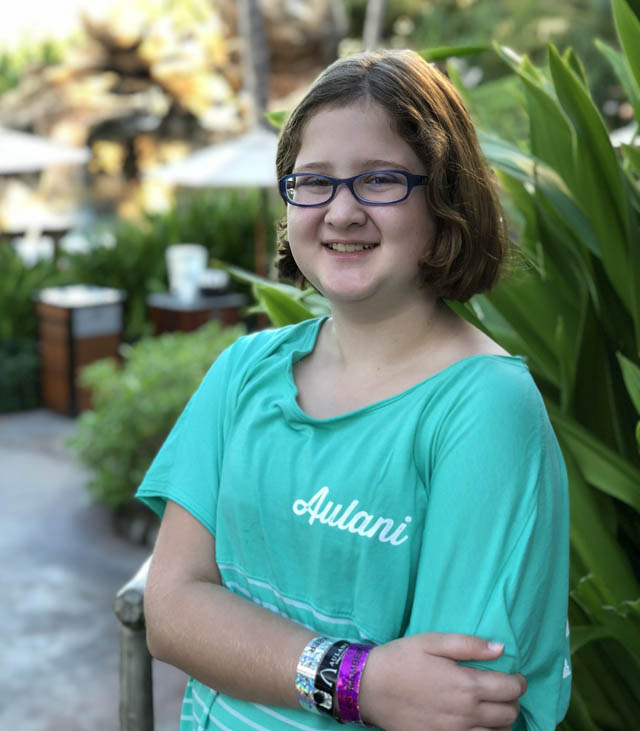 A usual Flaum family day at Aulani: 
We rented a car two days last trip… well we cancelled both. We were so happy and relaxed right where we were that we just did not want to give up a single minute! I mention this because I firmly believe you should be focused on having FUN above all else. And if hanging out and just staying put at a place as awesome as Aulani makes you happy? Why fight it?! A typical day tends to look like…
6am I'm out the door, grabbing our spot for the day and reading a book
7am sunrise song – gives me chills every morning and I love it!
730ish – gang joins me, we do breakfast and coffee usually from Ulu (food) and the adult pool bar (espresso drinks)
8am – pools open! Kids repeat slides like crazy there is no line
9am – exercise class on the beach! These classes rock. or a walk along Ko'Olina shores is cool too!
mid morning tends to be a mix- swimming, meet a character, build a sand castle…
11:30 – hungry! Eat or go get food & bring it back
1pm afternoon drink o'clock. Dole Whip to Shaved Ice to adult options – no limits!
afternoon like the morning. Maybe a class or kid club activity, maybe a walking tour, a character meet… always stuff to do!
4pm – get fresh towels (for the next day!), head to room for showers and such
5:30pm let's eat some more food! YUM!
7pm beach walk, evening music, or just relax in room with windows open so we can hear the happenings!
9pm everyone is asleep!
The day is relaxed, there are some activities, but they tend to follow that same flow.
Aulani would be a great multi-generational vacation too. While some members can relax in the shade others can get tans, someone can go on a tour with Aulani to some island site, kids can play safely in the secure club, babies can splash in the splash cove and… well you get the point.
What makes it work so well for us as a relaxing trip is that each of us can amp up or chill out as much as we like!
It'll be a few years before we can return – but already I look forward to that day – and any amount of time we can spend at Aulani!
One final tip I will leave you with – compare flight prices one day earlier/later. On our last trip we ended up saving over $1,000 by flying in a day early. But we really didn't have a room… no problem. We went to Waikiki spent one night, then first thing took a hike up Diamond Head before heading to our beloved Aulani. And we saved a lot even with that extra room and food for the day.